The arrival of this cold weather brings a lot of worries and health issues. Most of the people welcome winter with smile on a face, but parents of a newborn like you are worried about the health of the baby.
Newborns are very delicate and need special care during this season as they are prone to infections very quickly. So, you may always have a question in your mind about how to take care of newborn baby in winter season. In this article, I am going to share with you'll some winter baby care tips that are very helpful to you to protect your baby from all types of infection and viruses.
Winter Infection Symptoms In Babies
Babies usually fall ill during the winter season, so these are some of the symptoms that can help you to protect your baby by taking appropriate actions.
Pain in the chest due to respiratory infections.
Fever, cough, runny nose, headache, and fatigue.
Continuously coughing that leads to vomiting.
Having trouble while breathing due to a blocked nose.
Buzzing sounds while sleeping or coughing.
Winter Baby Care Tips
Prevent dry skin of your baby in winter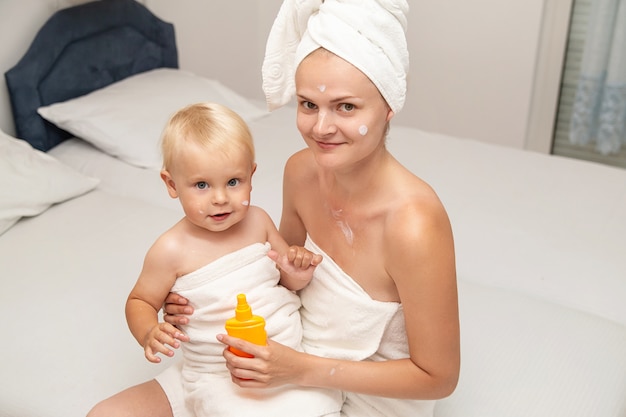 During the winter season, due to the cold weather, the skin usually becomes dry. Baby's skin is delicate and contains all the essential nutrients required for healthy skin. So you must not bathe your baby daily, and even if you bathe him alternate days then don't soak him more than 10 mins in the water. Also, make sure that the water is up to 100 °F and not too hot as it can burn your toddler's skin. After bathing your baby, pat dry him and apply some moisturizer that is made especially for babies with no chemical ingredients. Reapply the moisturizer to keep the skin moisturized the whole day.
Massage your baby
No matter what season it is, massaging a baby is very essential as this not only helps to strengthen his bones but also helps to increase the humidity. The doctors and the caretakers always suggest massaging your baby in warm room temperature. Making use of essential oils can also help in moisturizing the skin by making it soft.
Newborn cold weather clothing
As there is very little humidity in this weather, the sensitive skin of the baby dries as well as they are more prone to infections and viruses. Always dress a newborn in winter in warm clothes to protect your baby from cold and diseases. Make sure that you cover his head and feet as through these babies don't lose the heat from their body. If you are wearing a donning jacket to protect your baby from this cold weather, then make sure your baby's head is not pressed over your chest.
Maintain the right temperature at home in winter
Mom's like you are always worried in this season as they have to protect their baby's skin from this cold weather. So usually, you may close all the doors and windows to prevent the cold air from entering the house. But too warm room may also be a problem for your baby. To avoid too much warmth in the room, you can keep the room temperature for a newborn in winter to 68° F to 72° F.  When your baby is sleeping, you can set the thermostat to 65° F to 68° F as this can reduce the risk of SIDS in babies.
Never miss the vaccinations
As winter brings a lot of illness and infections with it, so you must never miss a vaccination in the winter to protect your baby against harmful infections and viruses. In case if you miss the vaccination date, then call the pediatrician and make the appointment for the next time. Vaccinations are beneficial for your baby as they protect their entire life.
Breastfeed your baby
Breastfeed your baby even in winter as your milk provides all the nutrients that help him to increase his immunity to fight the viruses and infections. Also, make the skin to skin contact with your baby while breastfeeding as the warmth of your body will be relaxing for him.
Maintain your hygiene
You must always keep yourself clean as most of the time you are close to your baby, and the germs on your hands may infect your baby. So always use a sanitizer to disinfect the bacteria while holding your baby. You can also inform your guests or relatives to do the same while carrying your baby as the germs can find even the smallest way to reach your baby and infect him.
Cover your baby while taking outdoor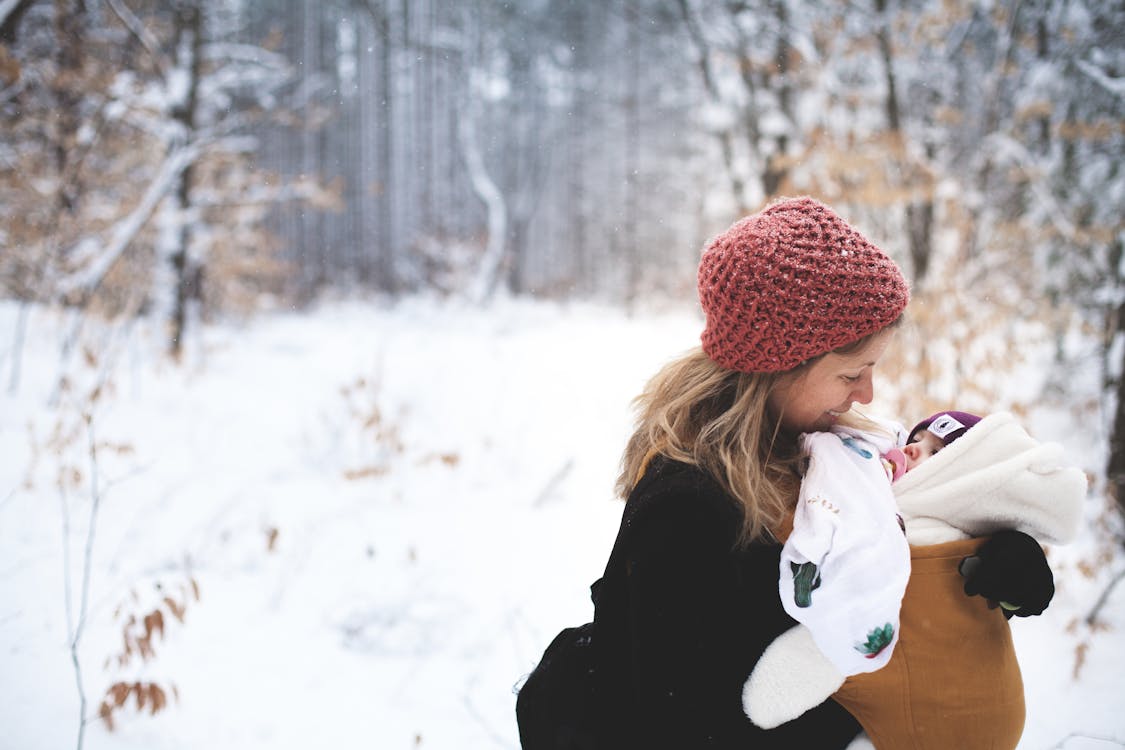 In winter, the delicate skin of your baby dries if it came in contact with the wind. So whenever you take your baby outside the house to breathe fresh air, always cover him from head to toes. Make sure that your baby's tummy is on the warmer side and toe to the cooler side, as this indicates that your baby is kept at the right temperature.
Include soup in your baby's diet
Hot soup in the cold winter is very enticing. If your baby has reached the age to be fed semi-solid, then you can feed him soup. You can include chicken broth or smashed vegetables puree in the soup with the garlic as it is known to cure all the winter health infections.
Avoid too many baby products
As the babies have delicate skin, so avoid using too many baby products like the baby soaps, shampoos in the winter season. Frequently bathing your baby can wash all the nutrients from the skin, making it dry, which can lead to rashes. You can use soap once a week while bathing your baby.
Keep your baby's skin moisturized
As winter can cause your baby's skin to become dry, so you can apply moisturizer made with milk cream, or you can even consult your doctor for other lotion suggestions. If you don't want to use any baby products and prefer natural remedies, then you can use milk cream or clarified butter, also known as ghee, for massaging your baby.
Use a humidifier
In the winter season, most of us have the heater in our house, which can help to keep the house warm. You can also install a humidifier in your home so that the humidity levels are maintained. This can help to keep your baby's skin moisturized for a long time.
Winter Baby Care Conclusion
During the winter season, taking care of newborn babies is essential to protect them from the winter ailments. So these were some of the winter essentials for baby, that can protect your baby in this cold season.
If you know any other baby skin care in winter tips, then do share it with other moms too.